Lithium batteries prevail worldwide and in all industries over the old and familiar acid and lead batteries. Due to their characteristics and advantages, they are used in all-electric and hybrid vehicles and mobile devices such as phones, tablets, cameras, etc.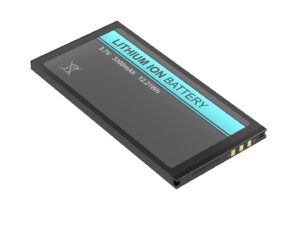 Lithium batteries offer some significant advantages over traditional lead-acid batteries. Firstly, lithium batteries have a much higher energy density, which means they can store more energy in the same size and weight. This makes them ideal for marine applications where space and weight are premium. Also, lithium batteries have a longer lifespan and higher cycle life than lead-acid batteries. This means they will last longer and will be replaced less often.
Another advantage of lithium batteries is that they can be discharged much faster than lead-acid batteries. This means they can be used more efficiently before recharging, which can be a great advantage when batteries cannot be charged frequently. Also, lithium batteries charge much faster than lead-acid batteries, making them ideal for applications where fast charging is needed.
Lithium batteries cost three to four times as much as a similarly rated lead-acid battery. A battery management system, or BMS, is necessary for a lithium battery bank. It protects against high or low voltage, short circuits, and reverse polarity, balances the internal cells' state of charge, and disconnects the battery if something goes wrong. This implies an additional cost to the batteries.
Another important factor to consider is compatibility with current chargers installed on the yacht. Lithium batteries require a specific charging and discharging system, and not all boats are designed to use these types of batteries.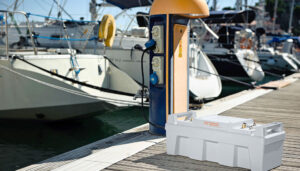 Can lithium batteries cause a fire?
First, not all lithium batteries are created equal, and not all are "lithium-ion," the term commonly used to describe all lithium batteries. The main difference is in the electrolyte. Lithium-ion batteries used to power phones, tablets, and other portable electronic devices use lithium cobalt oxide (LiCoO), which provides a lot of power for the size and weight of the battery. The danger is that cobalt is unstable, so if charged incorrectly this type of lithium-ion battery can overheat and catch fire, although the cases have been very few, and as technologies advance, less and less frequent. The batteries used in the marine industry are lithium-iron; they use a lithium-iron-phosphate (LiFePO) electrolyte that is more stable, non-combustible, and can better resist mishandling during charging and discharging. They are slightly less energy dense than cobalt-based but also less expensive. Lithium-ion batteries can last thousands of charge/discharge cycles: three, four, maybe five times longer than lead-acid batteries. These types of batteries are recommended for installation in boats.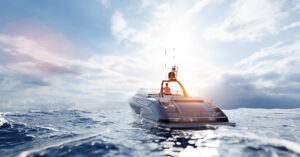 Useful life
When we talk about the "useful life" of a battery, we refer to the "cycles" it can withstand. The cycles go from a full charge to a full discharge, from 100 to 0, and vice versa. As it is rare for a battery to discharge fully, another factor comes into play which is the "depth" with which it discharges before recharging it.
Most deep-cycle batteries (it doesn't matter if they're lithium or lead-acid) can be discharged to 80 percent of their capacity, but experts say they last twice as long if reduced to just 50 percent—discharge depth. Lithium ones can be discharged even more, and it is advisable always to charge them between 30 and 80 percent.
SO, IS IT WORTH SWAPPING OUT OLD BOAT BATTERIES FOR MODERN LITHIUM ONES?
Advantages:
– They have a longer useful life (between 3000 and 5000 regular charging cycles).
– They maintain voltage for most of the discharge cycle, so smaller, lower-capacity batteries can be used and still get the same effective performance.
– They work better because they make better use of the accumulated energy.
– They have a shorter recharge time.
– They are lighter.
– They take up less space (something no less on a yacht).
– They generally provide a higher nominal capacity than conventional batteries without shortening their useful life.
Disadvantages
– Its cost can be between 3 and 4 times the value of conventional batteries. But if you're looking at how long they'll last, changing them is always a good idea (especially if you'll have the yacht for a long time).
– They could be more efficient for some uses on board (for example, to start engines or to feed a Bow Thruster).
– It is likely that when installing them, a new recharging system must be installed since many of those used in lead batteries are incompatible with this type of battery.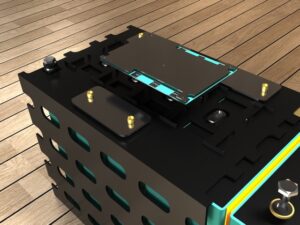 In conclusion, switching from current yacht batteries to lithium batteries can be convenient, especially if you value space and weight, energy efficiency, and durability. However, it is also important to consider initial cost, temperature sensitivity, and compatibility with existing charging and discharging systems. Ultimately, the decision to switch to lithium batteries should be based on carefully analyzing each yacht owner's needs and budget. Suppose the decision is made to switch to lithium batteries. In that case, it is important to ensure that you have the advice of a lithium battery expert and follow all necessary safety precautions to ensure the safe and effective operation of the battery system on the yacht.